Every good concept or idea becomes stronger when it's backed up by quantifiable data and studies. Our no-nonsense approach involves the use of studies, certificates and detailed models to help make future-proofed decisions, for each scale and service.

Comfort simulations
As we spend 90% of our time inside a building, it is obvious to us that optimal indoor comfort is imperative. This means visual comfort, acoustics, thermal comfort and indoor air quality all need to be in line with comfort standards. However, many projects focus on architecture, engineering, acoustics, … but to a lesser extent to day- and sunlight comfort, indoor air quality and thermal comfort. We can assist design teams regarding these aspects and support decisions with regard to facades, HVAC, … Realising a fully integrated sustainable design, where we consider the impact of each choice on the overall design, is key to our work.
Thermal comfort
Verification of discomfort is done through dynamic simulations where realistic input parameters are considered, such as future climate data incorporating urban heat island effects, emission powers of systems present in the analysed rooms, different types of building envelopes, etc. This approach enables us to determine in an early design stage which technical solution is most optimal from a technical-economical perspective. It verifies if active cooling is a necessity or if passive techniques are sufficient, it analyses the feasibility of different glazing typologies and/or innovative shading elements, etc.
Daylight & sunlight studies
Day- and sunlight is analysed based on full-year models, considering shading elements and transmission characteristics of glazing, allowing to evaluate daylight autonomy, glare, sun exposure, and much more. These insights are analysed according to visual comfort standards, while considering the related impacts on thermal comfort, cooling performance, artificial lighting consumption and levels of well-being.
Indoor air quality
Research pointed out that air quality – for example, daylight, acoustics, etc. – has the biggest impact on wellness according to a survey among employees. Therefore, we do not only assess actual ventilation volumes, relative humidity, indoor airflows according to CFD-models, but we also assess the emission of particles from materials present in the room. This allows us to assess indoor air quality to a broad extent and verify in depth the indoor air comfort that will occur.


Urban studies
Especially on masterplan level, the impact of the built environment can be highly influenced. Flooding, heat island effects, wind discomfort can generate serious issues for a site, and with climate change, these phenomena will occur even more frequently. It is therefore important that urban areas focus on an integrated well-thought-out design, where the right integration of natural elements can result in a positive impact while mitigating hazards.
Water & landscape
Permeable and impermeable materials, the intensity of land-use, the ecological value of a site, buffering and infiltration of water, biodiversity, … all go hand in hand. We use the studies below to feed our vision and to come to concrete propositions:
Ecology reports: after analyzing the current ecological value we propose a set of coherent measures to improve the site ecology.
Water run-off calculations: to size buffering and infiltration in an optimal way we determine the water run-off from a site.
Climate change adaptation and mitigation: considering the prospected impacts due to climate change we screen projects to maximize risk mitigation.
Waste
Construction and operational waste request adequate attention, planning and space. We help with:
Biodegradable waste strategies (ex. urban farming, gardens, …)
Household waste urban strategies
Offices and retail waste planning
Innovative waste masterplans
Wind
Through Computational Fluid Dynamics (CFD) software the current, as well as the future situation, are simulated with regard to wind comfort of pedestrians and tenants (ex. balconies). Ideally, wind comfort is analysed in masterplan phase as at this stage minor interventions can be sufficient to optimise outdoor comfort.
Irradiation (sun)
The direct and indirect solar irradiation is simulated for the current and the projected situation. This allows us to identify the total amount of sun hours at every moment of the year (on squares, balconies, neighbouring buildings, PV-arrays, …), which enables us to propose optimization measures on masterplan level.


Material studies
Resource-efficient development allows the economy to create more with less, delivering greater value with less input, using resources in a sustainable way and minimizing their impacts on the environment. The building sector can play an important role with intelligent use of materials and resources: material inventory, recuperation, zero-waste modules, prefabrication, total embodied energy of materials, re-use, low impact materials, robustness, flexibility,… It is also one of the major pillars of a circular economy approach of real estate projects.
LCA
In order to make well-founded design choices (ex. new construction versus renovation) as well as material choices (ex. concrete or wood as structural material) we offer detailed Life Cycle Assessments (LCA). The total environmental cost is simulated and calculated for all building elements (from extraction until end of life).
We offer the following methodologies for LCA:
One Click LCA (BREEAM conform study)
TOTEM
Simapro
Hygrothermal analysis
As we are confronted with an extensive uninsulated building stock, renovation is of the essence to minimize our footprint. On top of that, in order to preserve historical valuable architecture, exterior insulation isn't always an option. This induces the need for interior insulation, which is known to be able to cause frost damage, condensation, etc. Therefore, intelligent insulation methods are required to avoid unwanted hygrothermal effects. Our hygrothermal simulations help to take the optimal design decisions regarding interior insulation.


Certificates
Sustainability and energy certifications should be used by the entire design team as a roadmap through the design of the project with one main goal: to enhance the value of the project. The certificate should not be only an end goal, but a process. At SuReal we don't just take on the role of assessor, we take on the role of "Sustainability Manager", using the adequate certificate as a communication tool. The end result will then show the ambitions and efforts of the entire team.


BREEAM
BREEAM, the international sustainability assessment method developed by BRE, is worldwide the most recognized method of assessing, rating and certifying the sustainability of buildings.

As BREEAM AP (Accredited Professional) and BREEAM Assessor we help define the most appropriate rating by performing a detailed cost-benefit analysis for each credit. We guide the team in achieving this score and we can perform most of the required studies.
As BREEAM Assessor we are accredited for:
BREEAM Communities
BREEAM New Construction
BREEAM RFO (Refurbishment and Fit-out)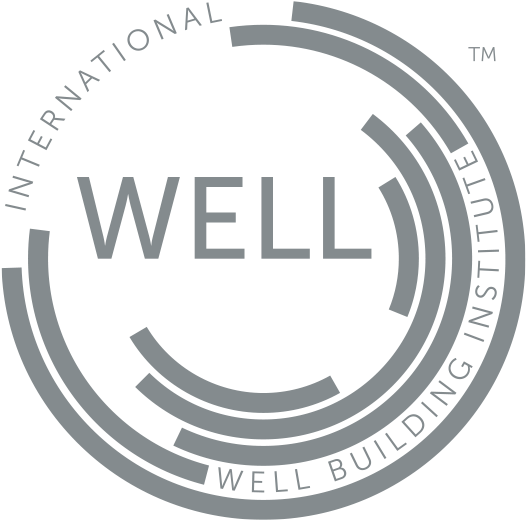 WELL
WELL is the leading tool for advancing health and well-being in buildings globally.

Where BREEAM assesses the overall sustainability of the building, WELL certification assesses the impact of the building and operational aspects on human health and wellbeing. WELL was developed by integrating scientific and medical research and literature on environmental health, behavioral factors, health outcomes and demographic risk factors that affect health with leading practices in building design, construction and management.
SuReal is your partner for WELL pre-assessments, "WELL proofed" design consultancy and full WELL certifications.
At SuReal we use the values of WELL not only for certification purposes but to enhance all of our projects.

EPB/PEB
EPB/PEB informs the potential buyer or tenant about the property's energy performance.

To avoid the EPB-tool would only serve as an administrative 'to do', we use this certification scheme in a pro-active way and in combination with other tools (TCO, comfort simulations,…). During conceptual and technical phases we will seek the most cost-efficient solutions with regard to the envelope, HVAC and renewable energy technologies together with the client in order to meet the ambitions.

Our experts also have extensive knowledge on the integration of innovative concepts in the EPB-software, inducing the fact that we don't fear to innovate when needed.
We can take on the responsibility of EPB advisor for:
Flanders
Brussels Region
Wallonia




Belgian sustainability assessment tools
Together with the client, we define the most appropriate tool to pursue, in order to ensure that the set ambitions at the start of the project are as high as possible and that these remain as high throughout the entire project. Also, where no existing tool fits the specific characteristics or needs of the project, we provide custom-made tools based on our experience and on existing sustainability assessment tools. The same approach as with BREEAM is used: an interactive process with the team and pro-active guidance towards the design team, the clients and the governing body.
We can assist with the following tools:
Duurzaamheidsmeter wijken,
Duurzaamheidsmeter economische sites,
Duurzaamheidsmeter stadsprojecten,
Maatstaf duurzame woningbouw,
GRO gebouwen
GRO sites




PHPP
PHPP, The Passive House Planning Package (PHPP) is an acknowledged design tool for passive buildings.
At SuReal we are experienced in achieving passive house certifications for all types of buildings: schools, offices, residential buildings, etc. We help the team in designing and detailing the project in order to construct a passive building that enhances the well-being of the people who live and work in them.


Technical feasibility studies
Did you know that the regions offer small and medium companies subsidies for this study? Contact us if you would like to know more.
Putting the TOTAL in Total Cost of Ownership
TCO-analysis
A sustainable project must also be economically feasible. The feasibility aspect is project-specific. For a lighthouse project, investment costs might be accepted to be higher. For social housing projects, however, affordability is key. The beauty lies in finding the right balance between ecology and economy. That economic balance should also be examined in different ways: CAPEX (Investment costs) variations, TCO (Total Cost of Ownership) variations, total values, evaluation period, price changes, etc.
Already from an early stage, the economic feasibility can be analysed, even as of site selection. Through the design and building process, the hypotheses can be defined more in detail and the feasibility studies more accurately.
These studies can be on masterplan level (achieving a CO2-neutral site at what price?), building level (which low carbon initiatives, passive skin,…), or elemental level (charging points, …).
Our technical-feasibility studies are always custom-made, input and output details can be tuned to your specific needs. The method is also applicable for BREEAM LCC-studies.


District heating services
Whether you are a real estate developer who is looking for an innovative way of heating or a party who considers investing in a district heating project, SuReal provides technical and financial due diligence on district heating.
We offer expertise in financial feasibility including sensitivity analyses as well as know-how on heating tariffs based on the next alternative technology ("NMDA: Niet Meer Dan Anders"). We provide well-founded calculations that give certainty to district heating developers and transparency to end-users. Our technical feasibility studies dig into the many possible (waste) heat sources and show which technology fits best your project.
Geothermal concepts
The search for renewable energy sources for heating and cooling often results in the use of geothermal systems. SuReal provides technical and financial due diligence services for these innovative concepts. In concrete terms, we work with the other designers or project developers to optimise drilling depths, the number of drillings and the distribution of heating and cooling. In addition, we offer assistance with the operation of this type of energy concept and assist in the search for possible ESCO parties.